Asia Scotland Institute: Politics & Policy
With political upheaval and economic turbulence continuously lingering, the international landscape grows increasingly unpredictable. The Middle East's future hangs in the balance. The experiment of a united Europe still risks implosion. Political polarization in the United States threatens diminished global influence. The Chinese juggernaut driving much of global commerce struggles adjusting to new realities. Uncertainty will prevail for the foreseeable future as dynamics fluctuate and a new global paradigm has yet to emerge.
Within this context, Marco Vicenzino, distinguished global affairs analyst and member of the Asia Scotland Institute International Advisory Council, will discuss the forces driving transformation in the Middle East and beyond.
A drinks reception kindly hosted by the Business School will follow his talk.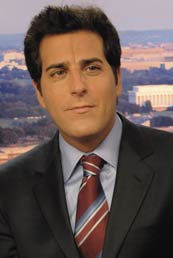 Who is Marco Vicenzino?
12 December, 2010, Marco Vicenzino writes in the Guardian:
"After several false dawns, the Arab street remains largely cynical and frustrated. While pride in ancestors' achievements provides some comfort, it is usually overwhelmed by current realities…. Few if any leaders provide inspiration…With the overwhelming majority of Arab populations under the age of 30 confronting a bleak future, a demographic time bomb is ticking in the region."
17 December 2010 (five days later), Mohammed Bouazizi, a young Tunisian fruit vendor, sets himself on fire to protest government abuse. The Arab Spring begins…
Marco Vicenzino is director of Global Strategy Project, a London / Washington, DC-based geo-political risk / international business advisory firm serving private / public sector clients.  Mr. Vicenzino also provides regular commentary for leading media global outlets, including CNN, BBC, and Al Jazeera, and has contributed his views to leading international publications, including New York Times, Financial Times, Guardian and many others.
Vicenzino is a graduate of Oxford University and Georgetown University Law Center and taught public international law at American University's School of International Studies in Washington, DC.  He has served as advisor to numerous and diverse international entities including the World Bank,  PFC Energy (strategic advisors in global energy, primarily oil / gas); and Integro Group (Lloyds London-based insurance brokers specializing in bespoke insurance solutions for clients operating in complex and hostile areas across the globe).
Vicenzino also served as Deputy Executive Director for the Washington, DC office of the International Institute for Strategic Studies (IISS-US) and is a fellow of the Foreign Policy Association in New York.  He is also an official resource and contracted speaker for Young Presidents' Organization (YPO), a global organization that connects 20,000 chief executives leading companies generating US$6 trillion and employing more than 15 million people in 120+ countries.
His languages include Spanish, Italian and Portuguese and he provides regular geo-political commentary in these respective languages.