Politics and policy

Distinguished diplomat Jon Wilks – the UK's special envoy to the Syrian opposition – takes a break from the Middle East and Geneva to fly to Edinburgh to address the Asia Scotland Insititute.
In his presentation he will shine light not only on war-torn Syria but also another of the world's most worrying flashpoints, Ukraine. He will ask: Is the international system failing to deal with crises that will ultimately come back to bite us at home?
A networking reception will follow the talk where members of the audience will be able to meet Mr Wilks and chat to members of the Asia Scotland Institute.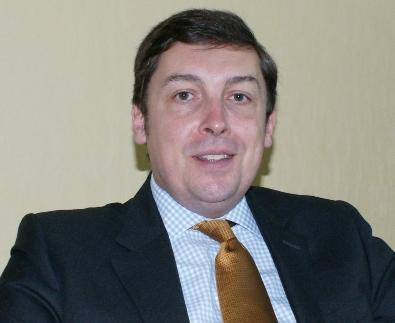 Jon Wilks is the UK's Ambassadorial envoy on the Syria crisis, a job he started in early 2012.
In his role as Special Representative for Syria he has led the UK effort abroad to support the moderate Syrian opposition and to launch peace negotiations in Geneva. He spends a large part of his time in Turkey and the Middle East and was in Geneva for the first two rounds of talks in recent weeks.
Previously he was British Ambassador to Yemen (2010-2011), Deputy Head of Mission in Baghdad (2009-2010) and the British Government's Regional Arabic Spokesman based in Dubai (2007-2009).
He joined the Foreign and Commonwealth Office (FCO) in 1989 after graduating in Natural Sciences from Durham University. After 10 years in the FCO, he took time out to complete his formal education at Durham (MA in Middle East Politics, 2000) and St Antony's College, Oxford (MPhil in International Relations, 2002).
He is a fluent Arabist and has spent much of the past 20 years in the Arab world. After learning Arabic in Egypt in 1992/3, he did postings in Sudan (1993-1996) and Saudi Arabia (1996-1999). He was also part of the team that re-opened the British Embassy in Baghdad in 2003.